Employees of EAH Housing make a difference in local communities every day, and as a member of our team you know that the results of your work will last long into the future.
At EAH Housing, we put our Core Values into action on a daily basis. We recognize that training is a critical investment in the success of our employees and in the continued excellence of EAH Housing. We offer a comprehensive benefits package that includes medical, dental, disability and life insurance, as well as a retirement plan and paid-time off. Please read the employee comments below to learn more about the working culture that we provide.
In keeping with our commitment to the Core Values, EAH provides equal employment opportunities in all aspects of employment, without regard to race, color, sex, national origin, ancestry, citizenship, religion, sexual orientation, marital status, age, physical or mental disability.
Current openings
Competitive Compensation
Regular company events and regional gatherings
Excellent benefits, including medical, dental, vision, disability and life insurance, and a 403(b) retirement plan
What our people say
"I love that EAH Housing recognizes employees as their most valuable resource."
– Resident Manager
---
"I come to work everyday knowing that I will make difference in someone's life. That's extraordinary."
– Resource Coordinator
---
"I have been with EAH Housing for more than 20 years. My colleagues are hardworking and very dedicated to the mission."
– Accountant
Activities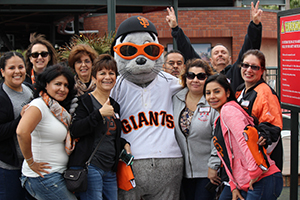 Explore: EAH Housing Training & Benefits