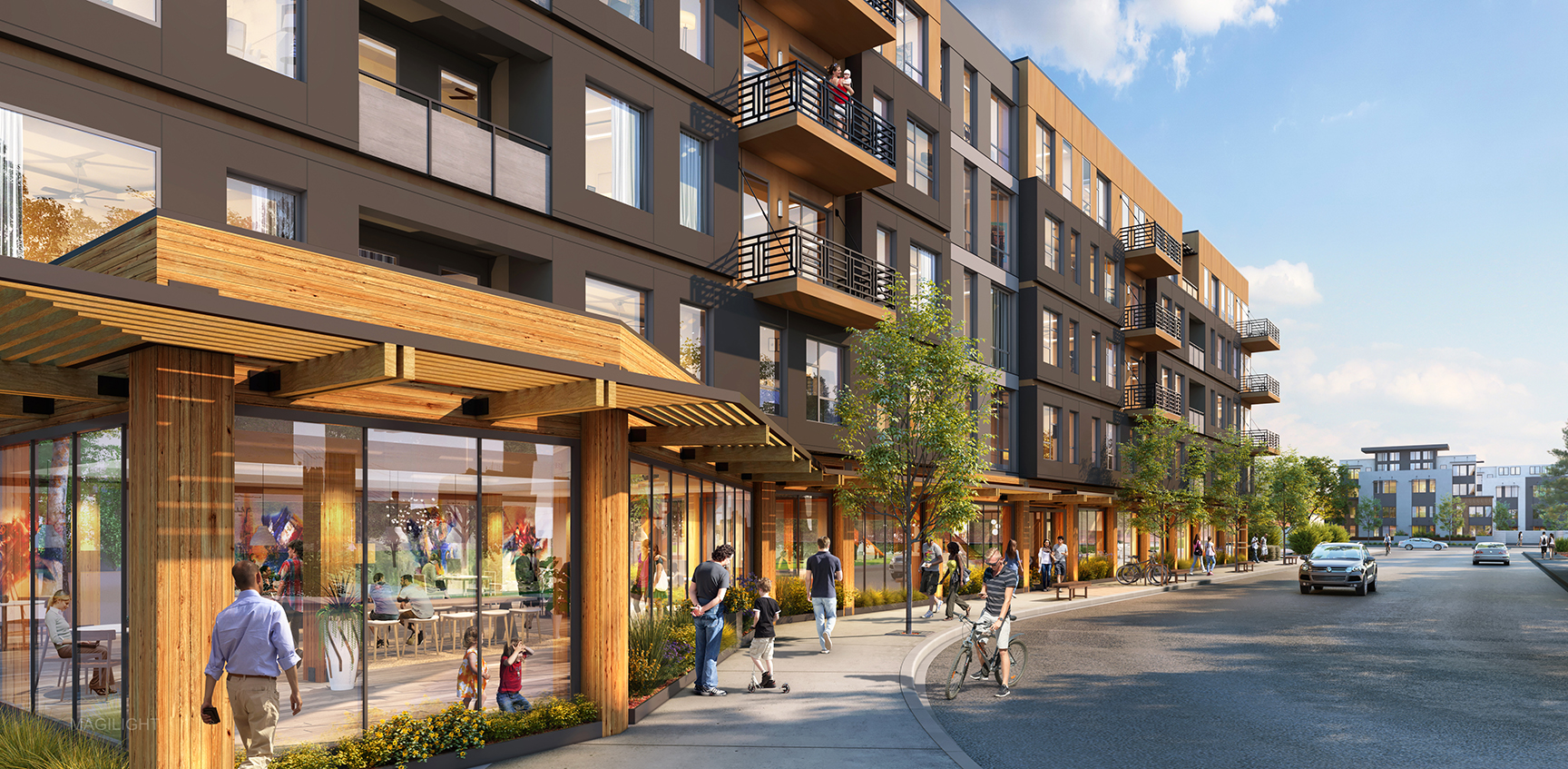 Developed by EAH Housing, 330 Distel Circle Will Bring Much-Needed 90 Affordable Housing Units Into The Heart of Silicon Valley
Los Altos, California (September 21, 2022) – The City of Los Altos has granted design approval and a conditional use permit to 330 Distel Circle, a proposed 90-unit affordable housing project being developed by EAH Housing, one of the largest and most respected nonprofit housing development and management organizations in the western United States.
As a result, EAH Housing can move forward and apply for funding for the first 100% affordable housing apartment community in Los Altos, a city located in the heart of Silicon Valley.
"Every municipality in California is trying to figure out how to provide more options for affordable housing," said Mayor Anita Enander. "We are fortunate to be working with EAH Housing for our 330 Distel Circle project. EAH Housing conducted an extensive and successful community engagement process, which should serve as a case study. This included community meetings, open houses, unveilings of architectural renderings, and continuous feedback about the project's design, which the EAH team incorporated into site plans. Their coordination with our staff has also been outstanding. We're thrilled this project will help Los Altos meet its state-mandated goal of adding 1,115 affordable units to our community."
The 100% affordable project, situated on a 0.84 acre site half a block from the El Camino Corridor, is conveniently located near public transit, shopping, banks, restaurants, and healthcare facilities. It comprises a mix of studios, one-, two-, and three-bedroom apartments, as well as amenities that include a multi-purpose community room and lounge with kitchenette, outdoor courtyard, laundry room, and a property management office, with a resident services coordinator.
"It can be done! Kudos all around to the County, City and EAH Housing for a marvelous collaborative effort – finding a way to get to 'yes'. This is a well-designed, well-sited project that provides affordable and workforce housing in an area that clearly needs it," said Santa Clara County Supervisor Joe Simitian, an early advocate for the project.
Rents at 330 Distel Circle are targeted at individuals and families earning between 30-80% of Santa Clara County's area median income (AMI).
Architecture firm KTGY Architecture designed 330 Distel Circle to match the quality, detail and craftsmanship of Los Altos existing buildings. The building will be constructed with mass timber and will integrate environmentally conscious design elements, including PV solar energy panels, energy efficient and low-flow appliances, and drought tolerant landscaping.
"Across California, affordable housing is in short supply, with over 1.5 million low-income renters spending more than half of their income on rent," said Laura Hall, President and CEO of EAH Housing. "We're excited to move forward with 330 Distel Circle and to continue working closely with the City of Los Altos and the County of Santa Clara Office of Supportive Housing to increase the supply of affordable housing locally, and state-wide to address this affordable housing crisis."
Construction on 330 Distel Circle is estimated to begin in 2024, with completion slated for 2025 or early 2026.
"The County has been ramping up the production of housing that is affordable to extremely low-income households and those most vulnerable over the past seven years, but we're also keenly aware of how much remains to be done to make Santa Clara County an affordable place to live," said Consuelo Hernández, Director of the County of Santa Clara Office of Supportive Housing. "All of our decisions are focused on long-term investments to make our community livable for everyone. We need continued resources on every level, including partnerships with cities and best-in-class affordable housing developers like EAH Housing, to make this a reality."

"The need for affordable housing is unquestionable, given the city doesn't have any vacancies in its affordable housing stock at present," said Nick Zornes, development services director for The City of Los Altos. "As it's likely to be a while before the next 100% affordable housing project comes along, the progress we've made today is part of a positive trend that we hope to continue to grow."
About EAH Housing
EAH Housing is a nonprofit corporation founded with the belief that attractive affordable rental housing is the cornerstone to sustainable, living communities. Established in 1968, EAH Housing has become one of the largest and most respected nonprofit housing development and management organizations in the Western United States. With a staff of over 750, EAH develops affordable housing, manages 240 properties in California and Hawai'i, and plays a leadership role in local, regional, and national housing advocacy efforts. The mission of EAH Housing is to expand the range of opportunities for all by developing, managing, and promoting quality affordable housing and diverse communities.
Starting from grass-roots origins in response to the death of Dr. Martin Luther King Jr., EAH Housing now serves over 25,000 low-income families, seniors, veterans, formerly unhoused individuals, people with special needs, transitional age youth (TAY), artists, farmworkers, and students. Combining award-winning design, innovative on-site services, and a commitment to people, EAH reflects the distinctive personality of each community.