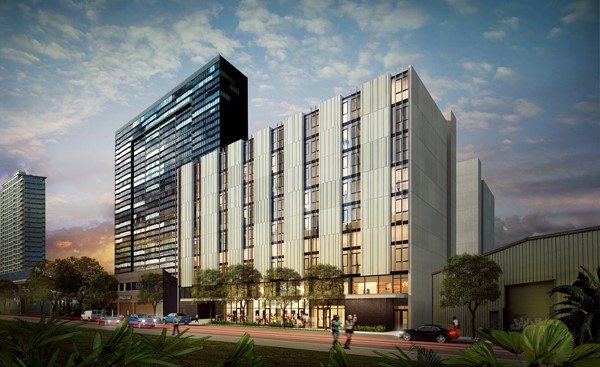 Ola Ka 'Ilima Artspace Lofts in Honolulu, HI, is a community of 84 units of affordable live/work apartments designed for low-income artists, artisans, culture bearers and their households. Units include one-, two-, and three-bedroom apartments. The property income limits are 30%, 50%, and 60% of the area median income (AMI), adjusted by household size, for Honolulu. The AMI limits, published annually by HUD, will be used to determine if a household is eligible to reside at the property.
Ola Ka 'Ilima Artspace Lofts is financed using a combination of Low Income Housing Tax Credits (LIHTC), the HOME Investment Partnerships Program made available through the U.S. Department of Housing and Urban Development (HUD), the State of Hawai'i Rental Housing Revolving Fund (RHRF), and the City and County of Honolulu's Affordable Housing Fund (AHF).
Residential units will feature high ceilings, large windows, durable surfaces, large doors and wide hallways to accommodate a variety of creative activities. Each of the residential units will be larger than a typical affordable unit to allow for ample workspace. A podium deck will provide residents with common indoor and outdoor space and a generous gardening area.
Construction start: August 2017
Construction estimated completion: April 2019
Application release date: December 17, 2018
Application due date for initial housing lottery: January 22, 2019
APPLICATION INFO
Visit: Apartment Search
ADDITIONAL RESOURCES
Ola Ka 'Ilima Artspace Lofts Brochure (2 pages)
Ola Ka 'Ilima Floor Plans (9 pages)
Property Type: Family & Artist Housing
Location: 1025 Waimanu Street, Honolulu, HI
Units: 84 apartments
Co-Developer: Artspace
Architect: Urban Works, Inc.