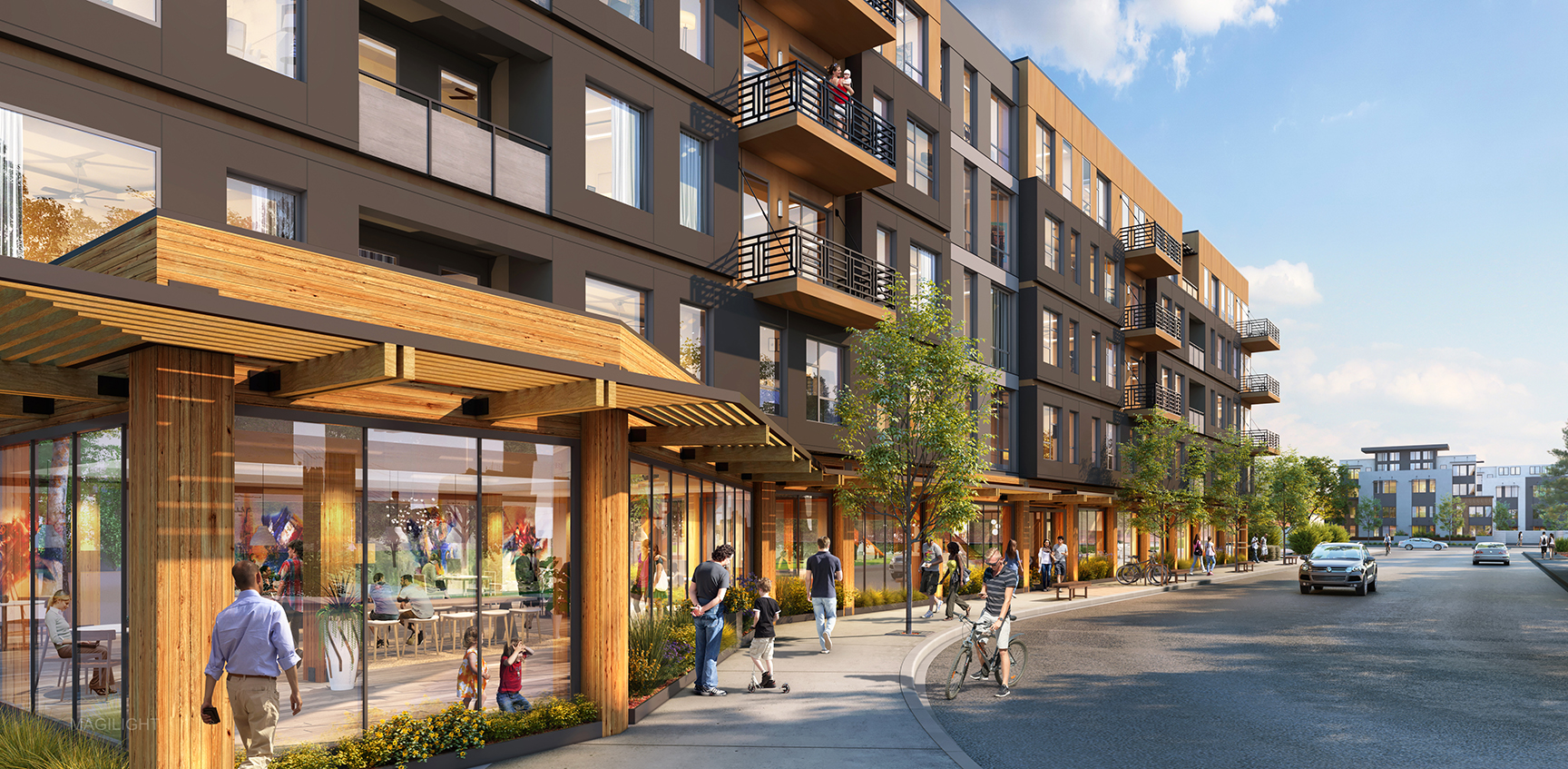 By: Bruce Barton
Los Altos Town Crier
September 28, 2022 – The city of Los Altos has reached a milestone with the approval of a 90-unit all-affordable housing project near El Camino Real.
The proposed five-story apartment complex at 330 Distel Circle will be the first such project in the city's history. The community has long been dominated by expensive single-family homes.
The Los Altos City Council unanimously approved a design review and conditional-use permit at its Sept. 20 meeting after developer EAH Housing of San Rafael made design changes to address the privacy concerns of nearby residents.
Neighbors who spoke at the meeting expressed their approval and appreciation for the developer working with them to allay concerns.
"EAH Housing conducted an extensive and successful community engagement process, which should serve as a case study," Mayor Anita Enander said. "This included community meetings, open houses, unveilings of architectural renderings and continuous feedback about the project's design, which the EAH team incorporated into site plans."
Although bemoaning the loss of window space from the previous designs, Vice Mayor Sally Meadows also expressed support.
"It's going to be a huge asset to our community, and glad to hear most of the neighbors are in support of it," she said.

"They're still going to have light, they're still going to have excellent views, they're still going to have the unbelievable benefit of living in Los Altos," said Welton Jordan, chief of real estate development for EAH Housing.
Among other conditions of approval, council members wanted the number of electric-vehicle charging stations increased beyond the nine initially proposed. They asked city staff to work with the developer to find additional funding for Class 2 chargers, as well as provide conduits and other infrastructure to "future-proof" the project.
County-led project
Santa Clara County is leading the effort. The county purchased the 0.87-acre property in 2020, hired the developer and is providing funds for construction. Funds are coming from a $950 million affordable housing bond passed in 2016.
The 90 affordable units will make a dent in meeting the city's Regional Housing Needs Allocation numbers mandated by the state. Los Altos, in updating its housing element, is expected to provide conditions for the development of 1,158 new units (1,115 of them deemed affordable) by 2031.
The location, the former site of Midpeninsula Regional Open Space District offices, is near public transit and shopping options – factors that led to the land purchase.
The project, which includes 90 parking spaces, comprises a mix of studio and one-, two-, and three-bedroom apartments, as well as a multipurpose community room and lounge with kitchenette, outdoor courtyard and laundry room.
"It can be done," said Santa Clara County Supervisor Joe Simitian, an early project advocate. "Kudos all around to the county, city and EAH Housing for a marvelous collaborative effort – finding a way to get to 'yes.' This is a well-designed, well-sited project that provides affordable and workforce housing in an area that clearly needs it."
Rents at 330 Distel Circle are targeted at individuals and families earning between 30-80% of Santa Clara County's area median income (AMI).
Annual salaries to qualify for the units range from $33,160 for one person (30% of the AMI) to $88,480 (80%).
For a family of four, the range is $47,360 (30%) to $126,320 (80%).
Construction is estimated to begin in 2024, with completion slated for 2025 or early 2026.
Read more HERE.