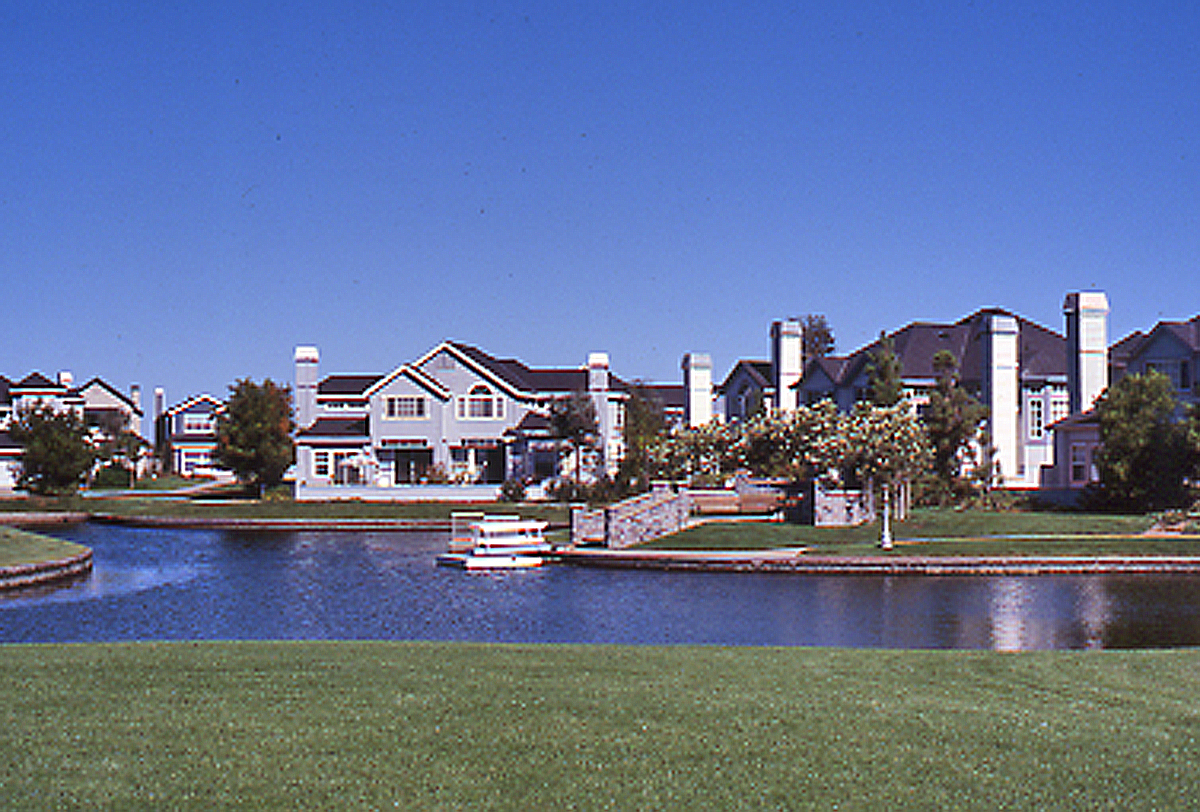 September 22, 2010
San Rafael, CA — EAH Housing, a nonprofit affordable housing organization, is pleased to announce the award of $550,000 in grant and loan assistance from the Marin Community Foundation. MCF funding will allow the two organizations to move forward with their shared goal of advancing sustainable community design.
With these funds, EAH Housing can "green" many features of its portfolio of properties throughout Marin County. To make the deepest impact possible, EAH has partnered with Strategic Energy Innovations (SEI), a San Rafael based nonprofit that empowers nonprofit and public agencies to reduce pollution and save resources through energy efficiency. More than 2/3 of the EAH properties to be upgraded are over 20 years old, and some were built in the 1950s and 1960s – long before "green design" was a common concern.
"EAH Housing was founded with the belief that truly sustainable communities are only possible with the inclusion of housing for people from all backgrounds," says Laura Hall, Chief Operating Officer of EAH. "With the generous support of MCF, we can enhance the sustainability of these existing affordable communities through lowering their impact on the environment."
The goals of this community partnership include lowering the carbon footprint of 28 multifamily apartment properties through increasing energy efficiency, water conservation, and renewable energy implementation. "With these upgrades, we will reduce carbon emissions by 200 tons in just over a year," says Jeffrey Summerville, Program Manager at SEI. "EAH is an ideal partner in creating a significant impact through a project that touches so many communities."
In addition to meeting EAH Housing environmental sustainability goals, the project will benefit more than 660 low-income households who will see lower utility bills or the increased capacity for resident benefits at properties with stabilized energy costs. The grant from MCF will help EAH leverage additional resources from utility, state, and federal programs. This collective support will allow EAH and SEI to tailor efficiency retrofits to each property's needs. These activities are the successful first steps in the company wide EAH Housing Sustainability Initiative launched in 2009.
"The Marin Community Foundation has a deep and sustained commitment to all aspects of sustainability for Marin residents and their neighborhoods," says Thomas Peters, President and CEO of MCF. "Encouraging the greening of affordable housing is an ideal way to reduce greenhouse gas emissions while reaffirming MCF's commitment to a wider range of housing options for Marin communities."
The Marin Community Foundation is the primary center for philanthropy in Marin County, California. Dedicated to enhancing the community's quality of life, the Foundation provides support in the areas of arts, community development, education, the environment, community health, and religion. The Foundation administers assets from the Leonard and Beryl H. Buck Trust and from funds established by over 350 individuals, families, businesses, and community groups. MCF is one of the largest community foundations in the United States, with assets of approximately $1 billion and annual grant distributions of approximately $60 million.
For more information on the Marin Community Foundation please visit www.marincf.org.
—
About EAH Housing
Established in 1968, EAH Housing was founded to address the needs of low-income families, students and seniors. EAH has developed 77 properties and manages more than 9,000 units, which serve an estimated 20,000 residents in 45 municipalities in California and Hawaii.
EAH Housing has offices in San Rafael, Fresno, San Jose and Honolulu. For more information on EAH Housing please visit www.eahhousing.org.