EAH Housing operates older adult properties in California and Hawaii, utilizing aging in place practices tailored to individual needs and choices.
Affordable housing allows older adults to be independent and remain close to family and the community. EAH Housing offers a culturally sensitive system of social and healthy lifestyle activities tailored to the individual, empowering older adults with the opportunity for independence, integrity and dignity.
The following are examples of EAH Housing properties with on-site services. These properties illustrate our experience and success in partnering with government and community providers to provide on-site support to our residents.



MACKEY TERRACE – Novato, CA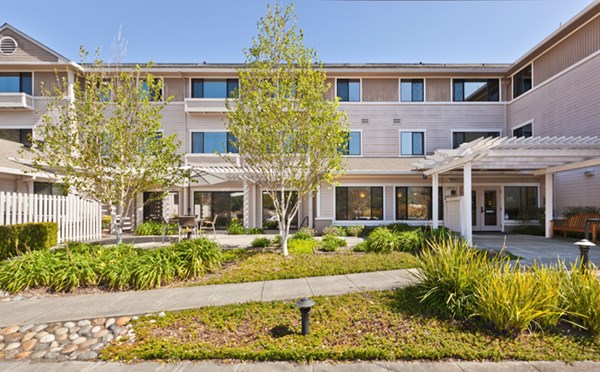 In 2004, Mackey Terrace, an older adult community with 50 apartments, was selected to host a pilot program, Healthy Housing. The program was created to respond to the needs of very low-income, frail or disabled elders, helping them regain and maintain their independence and quality of life. Marin Community Foundation and the County of Marin, in collaboration with the Division of Aging Chronic Care Initiative, Project Independence and the Division of Public Health provided funding for the development.
Healthy Housing aims to prevent hospitalization and increase the ability to age in place with affordable living. Student and public health nurses identify risk areas, address dietary issues and recommend exercise programs. In addition, there is a buddy system designed to match active older adults with those who are not as active, ensuring that all seniors stay in shape to the
best of their ability.
In relation to housing, local volunteers conduct careful interviews with residents, then serve as advocates and case managers. The volunteers also help arrange for community services, such as: home-health care, home-delivered meals, social and financial resources, public benefit programs and transportation.