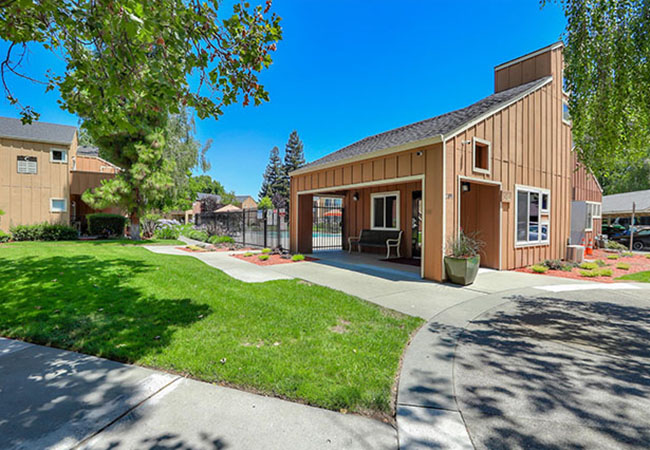 Organization to provide comprehensive property management and resident services
San Rafael, Calif. (April 6, 2021) –EAH Housing, a nonprofit affordable housing organization, announced it was chosen by Dwell San Jose, a real estate investment company, to manage its entire affordable housing portfolio in San Jose. The portfolio consists of three properties, Casa Real, Charter Court and Villa Monterey, totaling nearly 400 rental apartments.
"This new partnership illustrates our shared commitment to preserving and maintaining quality affordable housing, especially in high rent areas such as Silicon Valley," said Josh Romoff, director of new business for real estate management at EAH Housing. "We appreciate the trust and confidence Dwell San Jose has placed in us to help provide apartment homes for those that need it the most – working families, seniors on a fixed income, and people with incomes below the Area Median Income."
In addition to providing property management services, EAH Housing will also offer resident services to the more than 1,000 people living onsite, including having one staff member solely dedicated to helping residents with healthy living activities and food access, wellness workshops, educational programs, community engagement, and assistance with access to local and federal support programs.
"EAH Housing was the clear choice for us to manage our portfolio," said Michelle Morgan, managing partner of Dwell San Jose. "It was very important for us to work with a local organization. EAH understands the needs of affordable housing residents in the Bay Area and has the experience and expertise to help us oversee the improvements we have planned over the next five years."
About EAH Housing
Established in 1968, EAH Housing is one of the largest and most respected nonprofit housing development and management organizations in the western United States. EAH develops low-income multifamily housing, manages 220 properties in 75 municipalities in California and Hawaii, and plays a leadership role in local, regional and national housing advocacy efforts.
About Dwell San Jose
Dwell San Jose is a real estate investment company in the heart of Silicon Valley committed to smart and sustainable housing for San Jose. Strong supporters of affordable housing and solutions to local homeless issues, the company owns and manages several Low-Income Housing Tax Credit properties throughout the South Bay. To learn more, visit https://dwellsanjose.com.